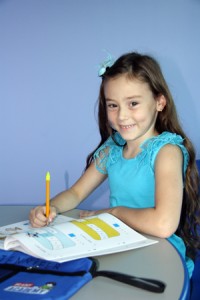 Summer Enrichment Program
Enrichment Program for grades 2 to 4.
– July 1st to August 31st
– 1.5 hour academic program every day includes 45 minutes of math and 45 minutes of English
– 1.5 hour enrichment program every day.  Enrichment includes art, science with Lego and Russian language.
– Includes preparation for state tests (when age appropriate).
– Fun and exciting curriculum, professional teachers, great atmosphere.
– Children work in a small groups according to their math and English skill level.  Students work as a class on enrichment projects.
– Two teachers, 12 children maximum.
– Your child will improve in English and Math skills over the course of the summer or your money back.
– Admission is by interview process.
– Program available from 9 am to 12 pm, 2nd session from 1:00 pm to 4:00 pm
Also available all year round and in the summer:
Prekindergarten and Brainy Steps (ages 2 and 3).